Yuzen Papers
Decorative multi-colored washi with traditional designs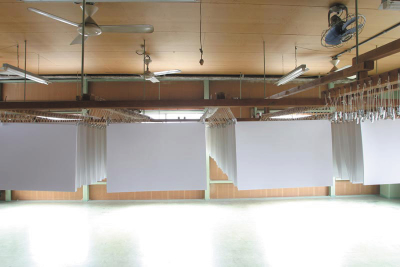 Hand-Dyed Yuzen paper is a decorative paper that is screen-printed with multiple colors. Based on motifs of natural beauty from traditional Japanese patterns used in kimono designs, it features bold and delicate arrangements of classical patterns with a modern touch. Many of these bright, rich colors and traditional patterns signify good fortune. This paper can be used for various purposes, such as ornamental boxes, wrapping or decorating walls.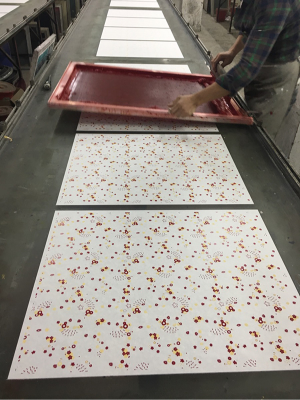 Yuzen paper is made of Echizen washi produced in Echizen City (Fukui Prefecture, Japan). Washi from this area is designated as an Important Intangible Cultural Property of Japan, and has an established reputation for its high quality.
Yuzen paper is hand dyed color by color, creating a certain amount of blurring in the patterns and tones. Thanks to this it has a tasteful and unique texture that is a characteristic of hand-dyed products.